Great Design | Lacks Options
The Apollo Launcher is a great launcher that grants users access to exclusive content. Apollo has its own entire apps library included for free that is available alongside Google Play services. The app store loads with the launcher. They even have free ringtones and wallpapers included exclusive to the launcher. It's almost as impressive as a full operating system ( OS ). That means that what you get with Apolo Launcher is definitely worth a shot for yourself because of how you don't need to spend any money on it to try it out.
It's not perfect, however. It comes equipped with too few customization features. This makes Apolo Launcher less effective than other launchers like Microsoft Launcher or Nova Launcher in customization. Their tools are definitely superior to Apolo Launcher and offer many more options to customize your device from the standard settings they provide you. But, the tools included do offer you make some great designs.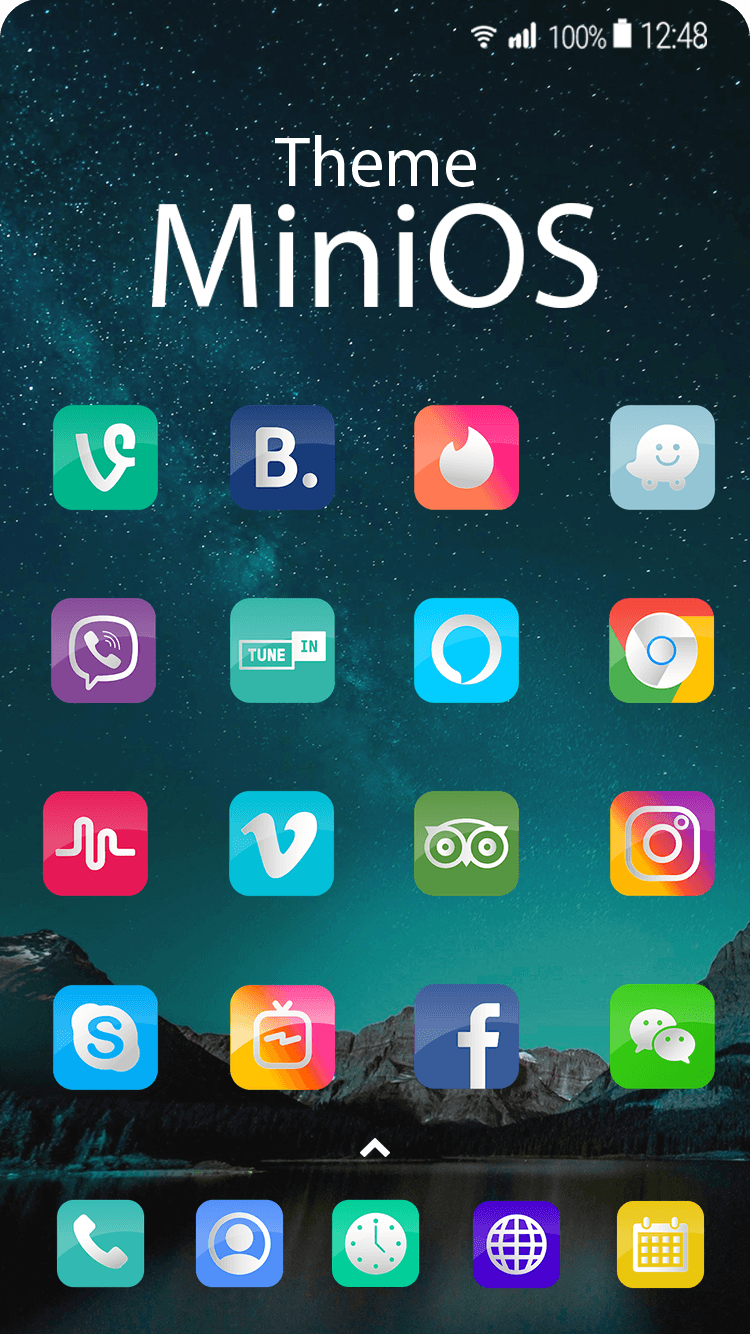 The Good
Great Design
Large amount of available fonts
App store
Ringtones
Wallpapers
Apolo Battery Saver
Apolo Themes
Ability to hide apps that you don't want
Apolo Boost ( free up RAM and storage space )
Icon packs and extra exclusive launcher content
Nice Widgets ( News, Weather, Screen Time )
Apolo Browser Go! ( Like | Apolo Browser Lite )
The Bad
Not enough customization options
Not all fonts can change color
Can't alter font sizes ( makes certain fonts I like hard to read )
Launcher has some stability issues
Overall
7.5 / 10
Result
I love the design it allows me to create. The wallpapers are definitely a nice addition and they have some great designs. The ringtones and applications feature is a nice addition but I rarely use it and stick with Google Play. The lack of customization options really brings down the rating. I have used Apolo Launcher and Microsoft Launcher. Apolo Launcher is the easily the most customizable but Microsoft Launcher is definitely a nice app, too! It offers a lot in terms of customization and unlike Apolo Launcher does not allow the text to be too difficult to read or make certain features that other launchers have default not included. It's a great app but I wish it had the basics I've grown accustomed to on the other launchers. I hate that I can't adjust font size because I have a font I love and I can't use it on the Apolo Launcher because I can't see it without increasing the entire icon size.